How Good is Our Ballistic Missile Defense (BMD) System?
Kim Jong-un continues his saber rattling and threats to the U.S. and the situation is getting tense. The last two tests of North Korean ICBM's suggest he is actually getting closer to a three-stage ICBM armed with a nuclear warhead that could reach our soil. Launched at an 89-degree angle, the recent test rockets crashed harmlessly into the sea. But, using solid fuel and launched at the usual 45-degree angle, and traveling at 15000 mph, a North Korean ICBM could conceivably reach the USA in thirty to forty minutes.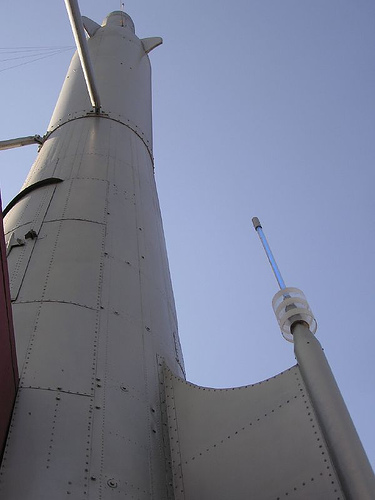 That raises the question- how good are our missile defense systems? The North Korean leader is unstable and unpredictable and we better be prepared. What are our options?
The best strategy is to disable the ICBM on the launch pad. How would we do that?
Several methods are available:
Electronic scrambling/ jamming or hacking the control system
A sophisticated cyber attack on North Korean computers, disabling them.
An EMP attack using CHAMP technology (As described in my novel, The Carrington Prophecy)
Laser armed drones attacks on site
Cruise missiles
Stealth bombers
Smart bombs
Star war laser armed satellites (drawing board)
Failing that, there could be an attempt to knock out the missile on the ascent, apex, or descent with one of the following options:
THAAD (Thermal High Altitude Area Defense) – Designed for intermediate range, anti-ballistic missiles in the terminal phase. This is probably not adaptable for an ICBM on ascent, but could be effective in descent.
Aegis missile system – The Navy's 7th fleet has two guided missile destroyers deployed in the Sea of Japan off North Korea's coast. This is a formidable deterrent and probably our best bet with an 83% success rate in testing (34/41). Capable of detecting and tracking over 100 enemy missiles simultaneously with AN/SPY radar, the anti-ballistic missile system can target and destroy the missile in ascent or at its apex with great accuracy. It has not been combat tested, but it would be interesting if the Navy shot down North Korea's next ICBM test, wouldn't it?
Land based BMD- Ballistic missile defense systems (GMD) in California and Alaska have only a 55% success rate in tests designed to knock out an incoming ICBM (8/18). But a recent upgraded anti-missile system hit an ICBM launched from the Marshall Islands over the Pacific. It's "kill vehicle" (classified) scored a direct hit of the warhead in space, destroying it without causing a detonation of the nuclear device. Described as "a bullet hitting a bullet" thousands of miles away, that is very encouraging news on the defense front.
Consider the best case defense scenario known presently: If 17% of ICBMs get through the Aegis deterrent and our land based anti-missiles take out 55%, that's a 92% success rate for our Ballistic Missile Defense System overall. However, we need to improve our system as that leaves an 8% chance of a hit from an enemy ICBM that got through our BMD system.Those are the facts based on my current research. Hopefully, we have some classified deterrents undercover for any eventuality…. Like "Brilliant Pebble."
Those are the facts based on my current research. Hopefully, we have some classified deterrents prepared any eventuality… Like "Brilliant Pebble."
P.S. – The Star War concept from the Reagan era is quite interesting. Google it if you want to know more.