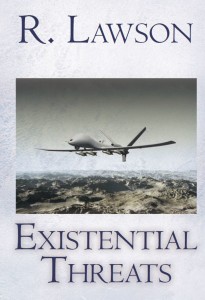 Critically wounded by an unknown sniper, CIA Counterterrorism Director Biff Roberts realizes that the fatwa issued by Iranian Mullahs for his death may be the least of his troubles. But who leaked his location, and why?
Still recovering, Biff pursues possible ties to Hezbollah that land him in Lebanon and Syria. Continuously tracked and hunted by relentless assassins, Biff's progress is derailed after a bloody terror attack in Nairobi kills Americans and Kenyans. CIA Intelligence tasks him with a new mission: to locate and eliminate the "White Widow," the deadly jihadist linked to the attack.
Amidst a hotbed of extremism seeping through the Middle East and Africa, and the furious chase to capture the White Widow, a chilling message is intercepted by Intelligence. A sinister terror plot to bomb a thriving American city is close to completion, and it is predicted to cause cataclysmic damage of 9-11 proportions.
Can Biff and his team make it back to the States in time to thwart the imminent attack? And even if they can, does he really have what it takes to lead the CIA's Counterterrorism Division?