As we reflect on the 50th anniversary of the Tet Offensive, the Vietnam War is still evokes much debate and emotion.
Below is an excerpt from the introduction of my recent novel, RECALL.
---
This particular account of Vietnam and its aftermath is viewed through the personal experience of four young men who grew up together on the Eastern Shore of Maryland in the fifties. Ten years or so later, in the mid-1960s, they found themselves thrust into a foreign battle on an Asian continent nine thousand miles away.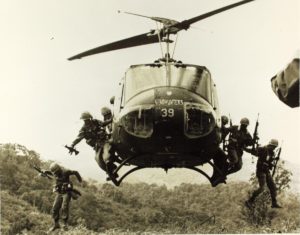 Their firsthand point of view may be enlightening to curious younger generations, not even born then, who are interested in military and political history, particularly Vietnam. The main characters' impressions may possibly appeal to those who've heard or read conflicting stories about Vietnam—some accurate, some not, and some simply war stories embellished or modified to fit a certain personal or media bias.
Academic scholars may dismiss this account as just another war story. Well, it may be to some, but probably not to others who served tours of duty in Vietnam. The story should resonate with most veterans. They may identify with this version. In fact, this story could easily be a variation of their stories or one of their comrades'.
Vietnam is a kaleidoscope of tales, some grim and a few humorous, but most share the frustration of that nebulous war effort. In any case, this account should provoke thought, that's the prime intention of relating it so many years after the fact, not so much as a diatribe, but as a word of warning.
The basic message: we need to learn the lessons of Vietnam. Its history offers a valuable central theme with political, social, and moral importance.
The narrative lends a different perspective to this stormy period in American history.
---
Want to read or learn more? Visit RECALL