Lex Talionis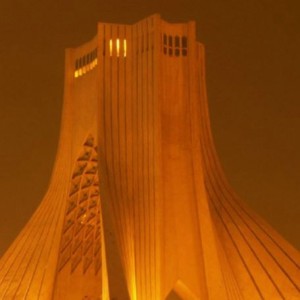 Do you know the meaning of Lex Talionis? It is Latin for the "law of retaliation." You may also know it by its common usage or interpretation as , "An eye for an eye" in the Torah.
The origin of this term is explored in my third novel, Retribution.
Background :  Biff Roberts, CIA's top operative, has been the target of an Iranian death sentence fatwa for his complicity with Mossad in a cyber attack that caused catastrophic setbacks to Iran's nuclear program. Several assassination attempts on Biff have failed, so to make a statement, the Revolutionary Guard dispatches a hit man to San Francisco to assassinate a soft target, one who is very close to Biff.
The heinous terror attack puts Biff in retribution mode. He travels to Tel Aviv to consult with Philippe Andros, his Kidon  colleague in counter-terrorism and there, they plan a dramatic payback.
The plot unfolds in Chapter Ten as Biff and Phillipe conspire and plan in a Mossad safe house.

CHAPTER TEN
LEX TALIONIS
Later that evening
After a delightful dinner accompanied by selected French wines, Philippe and Biff adjourned to a private sitting room overlooking the expansive front porch that gracefully spilled onto the unblemished beach. Glorious views of the sea beyond the dunes were highlighted by moonlight glistening across the water's ripples and whitecaps. Only the crash of an occasional wave broke the peaceful silence through the open beachfront windows. The salty smell of the sea breeze permeated the room. The scene promoted relaxation, a moderation missing in Biff's life these days.
Biff tried three chairs before he finally found one comfortable enough to suit his large frame. Pushing sixty, he stayed fit at six feet four, 225 pounds, a mere shadow of his college days at Yale where he starred as an Ivy League pitcher, weighing in at a sturdy 255.
Philippe observed this bustle with amusement. It reminded him of their family dog, Fifi, seeking just the right place on the sofa to settle in for the evening. He smiled at Biff without comment.
Biff picked up on this and grinned. "Need to hit the gym more often," not wishing to allude that the uncomfortable chairs would be better suited in an interrogation room.
He swirled his cognac in the crystal schooner, admiring its classic aroma. "Good nose," he commented.
"The best, my favorite. May I offer you a cigar, Biff?"
"I'd love one, Philippe, thank you."
His host offered him his preferred smoke, a Cohiba special reserve, Castro's choice, surprising him.
"How'd you know I smoked these?"
"Included in your dossier.'' Philippe laughed.
"Guess you know a lot about me.''
"More than you'd ever dream. Mossad pays attention to every detail. Rest easy. You're last on our list of possible double agents, if that's reassuring."
"I believe it." Biff grinned again.
After all the recent grief, he'd almost forgotten how to lighten up. Biff was refocusing his life. He hoped this mission would fill the void and distract him from the painful loss he desperately was attempting to displace. He lit up his prized cigar and took a sip of the Hennessy Reserve.
Finally, he started to relax after the long trip. Some jetlag combined with a large meal with five different wines had a certain soporific effect. The cognac and cigar enhanced relaxation. Nothing like a mild buzz.
He sunk back into his chair, but instantly was reminded he wasn't home in his den's recliner. He tried rearranging his angle, seeking a degree of comfort not to be found.
Philippe sensed his predicament, got up, fetched two pillows, and offered them to his guest.
Both men laughed at the gesture. The ice was broken with this simple sign of consideration. They clinked their tumblers as a toast, as Biff settled in with the pillows arranged comfortably enough to suit Fifi, Philippe noted.
Biff took the opportunity to come directly to the point. "Are you familiar with the term Lex Talionis, Philippe?"
"Yes. It's in the Torah, Latin for the 'law of retaliation,' Biff. Of course I'm quite knowledgeable, it's part of our heritage."
"An eye for an eye? The punishment fit the crime? How's that strike you?"
"Not as literally as commonly thought, Biff. In Exodus 21:22-27 the interpretation states the principle of 'proportional punishment.' Clerical scholars of the Torah consider reciprocal justice usually in terms of monetary restitution equivalency. Others have misconstrued Lex Talionis as directing reciprocal proportional justice too literally. However, Deuteronomy 19:16-21, leans toward harsh atonement, typically citing 'for the murderer there is no monetary amount sufficient to attain atonement in God's eyes.' This creates some confusion. An 'eye for an eye' is a metaphor for harsh retribution. Over the years, Israel has become associated with this connotation in seeking revenge."
"I'm sort of leaning toward the Deuteronomy version, harsh treatment for the murderer of my wife." Biff was impressed with Philippe's biblical knowledge, quoting the scripture, chapter and verse.
"I completely understand your deep feelings in this regards. In fact, we anticipated your visit, seeking retribution. How can we help you?"
"Simply help me find who perpetrated this unthinkable assassination of my wife, and take him out in an eye for an eye black operation. I've brought the evidence of the crime with me for you to review. It strongly implicates a Revolutionary Guard Quds job."
"We'll review your information closely and will gladly assist you. I assume the CIA desires plausible deniability, as usual?"
"Correct. This is a personal matter. I could never pursue it through Company channels. You understand my circumstances, of course."
"I do, and we commiserate with your dilemma. I assure you of our wholehearted support. We have our Iranian contacts and assets in place, but it may require some time to trace the culprit and set up a Kidon hit team. Do you have time constraints?"
"The admiral essentially granted me a free rein, but has offered me a division directorship, so the sooner I return to Langley the better. I have my NSA man, Rokman, coordinating tracing the culprits with our Tehran contacts, the Cousins, our cyber spies."
"Congratulations on your promotion, Biff. You deserve it. Mossad is familiar with your outstanding performance in clandestine warfare. Your hacker group, the Cousins, performs incredibly good work. We are sincerely appreciative of CIA's sharing the classified information they glean. Some remarkable breakthroughs, I must add."
"Thank you. They have some new malware hooked to wireless espionage software that promises even more valuable pilfered classified IRGC information. We're inside their headquarters with a backdoor. Hopefully they'll provide useful clues soon. The malware has the capacity to listen to conversations near exploited computers, and even take screenshots. Can you believe that?"
"Now that's an interesting capability. Fantastic. I'm sure Quds is gloating over your wife's assassination. That cyber eavesdropping will pick up valuable leads sooner or later."
"I hope so. I want to move on this."
"Have you considered another sinister aspect of this case, that Quds is tricking you? Setting you up? How do you know it's not a trap to lure you over here to the Middle East so they can nail you? They left a lot of incriminating evidence at the scene, like they intended for you to trace the source of the crime's perpetration back to them."
"How'd you know all that?"
"I should have informed you that your good FBI friend Eduardo Evans-Trujillo wired us up-to-date evidence to expedite the search before you arrived, which we have already analyzed. We'll correlate it with the documents you're providing us. We've reached some preliminary conclusions."
"And…"
"We have no doubts that it was a Quds hit job. We're running the unidentified prints from the rooftop, hoping for a clue. Since the Fatwa has been unsuccessful in your case, they went after your wife, a soft target. That's how these terrorists operate, no rules of engagement. No moral hang-ups. And our special Mossad unit believes they've set a trap to lure you here, so be careful. They anticipate your attempt at retribution, and lie in waiting, positioned like venomous snakes ready to strike when you least suspect. Don't let your guard down."
Biff considered the ominous analogy. "I'll be careful. Recently, I'm not always thinking clearly. Sometimes I'm easily distracted since the tragedy."
"Our guards will supplement your bodyguards at all times. Trust no one else. Be aware of your surroundings, check out anything suspicious, and assume nothing. Don't trust your perception, it may not correlate with reality," Philippe admonished. "We're dealing with a formidable adversary!"