The IED
Do you know what IED stands for? It stands for Improvised Explosive Device. The same kind that have killed and maimed our military in Iraq and Afghanistan.
Developed by bomb masters in Iran for their militia and exported throughout the Middle East for military or terrorist use, IEDs have become the signature weapon for radical Islamic jihadists globally. The Boston marathon disaster and the Paris massacre are prime examples. Besides the massive damage they cause, these terror attacks achieve the psychological goal the terrorists hope for- fear.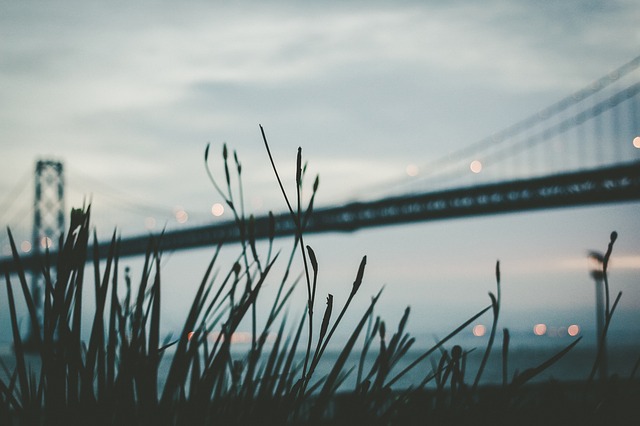 Ever wonder how a suicide vest works?  A chapter in my fourth novel, Existential Threats, published in August 2015, goes into detail regarding the components.
Here is an excerpt from Chapter 35, entitled The Vest. The chapter starts off in a safe house in the San Francisco Bay Area. An Iranian master bomber is showing a recruited home grown radical Islamist how a suicide vest works in preparation for a heinous terror mission he's agreed to undertake. The scene dramatizes the three components of an IED  and the radical religious fervor required to carry out a suicide mission.
CHAPTER 35 – EXISTENTIAL THREATS
SAFE HOUSE – RALSTON CIRCLE
Javid and Mahmoud Javari stood in the back bedroom, the one without windows, the suicide vest laid out before them on a table.
"Okay, Javid," Mahmoud began, "this is how the vest works. Listen closely to my instructions." Mahmoud smiled coldly. "I can't, of course, give you a live demonstration." It was a rare jest for this somber assassin.
His dark humor was lost on Javid who was suddenly experiencing conflicting emotions. He had hoped to find calm reassurance in Mahmoud, but the assassin's dark, piercing held only cold indifference.
Tension filled Javid's body as he tried to push away his doubts. It suddenly dawned on him that there was a world of difference between imagining himself as a holy martyr, and actually taking those final steps to commit an act of terror. Once he detonated the explosives, he'd be dead. And all hell would break loose. He swallowed deeply, fear building inside him.
"You must memorize every step meticulously," Mahmoud said. "Your execution of the mission must be flawless. You must not fail, Javid. We are counting on you."
"I understand," Javid mumbled. The stark, inescapable reality of the vest on the table before him made his gut tighten. He felt…shock. Shock and a rising panic.
"Do you?" Mahmoud said, frowning.
"Yes," Javid answered quickly, forcing himself to sound more confident. Inside, he was thinking, Holy shit!
Javid felt suddenly dizzy and broke out in a cold sweat. He had only read about IEDs in the news and heard about them on TV. He'd never seen one, never mind touched one. Embarrassed to show his weakness of spirit in front of this Iranian colonel, Javid somehow willed himself not to fall apart.
His initial reaction was not lost on Mahmoud. The colonel wondered if he could indeed rely on this young man. He could send Abdul in Javid's place, but he needed Abdul for his boat and knowledge of the Bay for the mission. No, he must instill confidence in Javid. Time was running short.
"Relax, Javid," Mahmoud said calmly. "Your rewards in Heaven will far surpass anything you might attain here on earth. You will become a martyr of Islam, honored as a hero by the righteous. There is no greater praise, no greater reward."
"Sorry, I…I've never seen anything like this before. I promise to learn my role and carry out my part of the mission." Javid grabbed the back of a chair, his face even paler. "May I sit down?"
"Of course," Mahmoud said, watching the young man carefully as he dropped into a chair. "I realize this is very new to you, but it's really quite simple," he continued in a soothing tone. "Don't be nervous. I'm confident you will accomplish your assignment. Our jihad depends on it. You won't disappoint Muhammad."
After a reassuring pat on Javid's shoulder, Mahmoud continued his instructions.
"There are three components to this improvised explosive device, commonly known as a suicide vest. The IED's first component is this Semtex, a military demolition grade explosive known as B1. It's much like C-4, or RDX plastic explosives. Extremely powerful."
Mahmoud pointed to six large orange bricks sewn into pockets of the vest, all surrounded by ball bearings. Multi colored wires were attached to other devices Javid didn't recognize.
"All this weighs around sixty pounds," Mahmoud continued, "but will fit nicely under an extra-large hoodie that I'll provide for you to wear Monday morning. Lift it and try it on."
Javid strained a bit, but managed to lift the heavy vest and slip it over his thin frame. He waited a few seconds in order to not look too frightened, but then took it off as soon as he could. It unnerved him to be that close to oblivion.
The colonel noticed Javid's shakiness but said nothing.
"This is enough explosive to demolish a five story building and anyone inside or within a one-hundred-yard perimeter. The ball bearings become secondary missiles, increasing destruction and casualties. It is important you understand the vest explodes only with a detonator, the second component of the device. Look here."
As Mahmoud pointed out the detonator, Javid paled again. This presentation overwhelmed him, technically and emotionally.
Mahmoud could see that Javid was trying to be bold, but the stark reality was scaring the living daylights out of him. Mahmoud knew he must be cautious with the young man. It was too late in the game to get a substitute.
However, a backup plan would be wise. Mahmoud decided he would set a detonator timer in case Javid got cold feet at the last minute. Javid would never know, he was such a novice. Either way, the mission would go through and the IED would explode at 8:30 Monday morning.
"Javid, you must concentrate and learn what I'm teaching you. I'm very confident that you can do this. Everyone is nervous the first time."
Javid frowned, wondering how many got a second chance at being a suicide bomber.
The colonel pointed out the color coded wires, trigger, timing devices, and batteries, all associated with the detonator.
"Semtex differs from nitroglycerin. NTG explodes if you drop it. Semtex won't explode on contact. This military version of plastic explosive, B1, requires a detonator. It's stable and safe otherwise. So there's no need for you to worry about a premature explosion if you trip and fall, or someone bumps into you. Even a gunshot won't set it off. Only a detonator. Understand, so far?"
Javid nodded, saying nothing. His mouth was dry, his pulse raced. He urged himself to ignore the twinges of anxiety he felt and be brave. Allah expected it of him.
Mahmoud pressed on with his instructions, hoping to program the young aspirant jihadist. He would try to bring him around by remaining upbeat and by appealing to his religious fervor.
This wasn't Mahmoud Abu Javari's first such ceremony. Anarchy was his profession, teaching and creating chaos. Employing IEDs was his passion. But this Iranian-American kid was different. He seemed quite sincere in his Islamic ideology, but did he have the nerve to become a martyr?
Mahmoud took a break from explaining the vest to congratulate Javid for his impassioned commitment to seek retribution for imperialist occupation of the Middle East by the Americans. He reminded the young man of all the collateral damage the U.S. military had caused over the last ten years.
After listening in silence for several minutes, Javid asked, "May I go to the bathroom?"
"Yes, of course."
A minute later, Mahmoud could hear Javid vomiting. The colonel shook his head in disgust. He must find a way to program him.
Mahmoud could have brought an experienced terrorist to do the job, but the Revolutionary Guard had a broader, long-term vision. Homegrown jihadists would eventually become a valuable asset to Quds' operations worldwide. They intended to grow that asset, offer classes in IEDs, and train them to be efficient jihadists. This was the trial run and not an easy task even with his vast experience as a master bomber. There were no madrassas in America to instill hate from childhood, inspire recruits to jihad, and motivate them to become suicide bombers. He had started from scratch with Javid.
But this trial run was an ancillary reason to travel over eight thousand miles from Tehran to San Francisco. The main reasons were to demonstrate to Americans they were safe nowhere and to encourage them to meet their demands to leave the Middle East and stop meddling in Iran's affairs. Over the last three years, Mossad and the CIA had assassinated four of Iran's top nuclear scientists, cyber attacked Fordow's uranium enrichment facility, and targeted fellow Revolutionary Guard officers for sanctioned assassinations. The time had arrived for dramatic payback.
American-born Islamists like Javid were unlikely to arouse suspicions, becoming a potentially valuable asset in the long run. Homegrown jihadists moved with ease in the liberal societies whose freedoms were their vulnerability. Mahmoud envisioned a wave of Islamist insurgency spreading like a plague to bring the country down from the inside.
Liberty. That concept was America's basic problem from Javari's viewpoint. One man's problem then became another man's opportunity. No one understood this social equation better than Mahmoud Abu Javari.
He smiled at the thought of bringing San Francisco, the bastion of liberal society, to its knees. He would enjoy terrifying its residents with an act of violence rivaling 9/11.
Javid returned from the bathroom, still pale, walking slowly.
"Shall we continue?" Mahmoud said. "You need to know a few things about the detonator. This is the third component of the IED, the trigger and timer. It operates either manually or remotely. If you squeeze this trigger, the B1 explodes immediately. You will experience no pain since it explodes with such a tremendous force you will die instantaneously. Or, alternatively, the Semtex can be triggered by a timer, this small device here," he added, pointing it out.
"But this option will not be necessary in this operation,'' Mahmoud added, lying convincingly. He was an expert at that too.
"Listen carefully… Detonation can be accomplished by setting the timer for a specific hour, or setting it off remotely by something as simple as a cell phone call. This is what we do a lot in the Middle East. But, in your mission, it will only be operated manually by you. You are in charge of the explosion. It is your job to hit the trigger at the designated time."
"I see," Javid said, carefully examining the trigger apparatus.
"Don't worry. The detonator is not hooked up yet to the energy source or wires as a safety precaution. When the time comes, the battery pack will strap to your leg under your pants connected by wires to the vest's detonator." Mahmoud pointed that component out.
"Monday morning I'll set it all up properly for you. You will then take a taxi to the MacArthur terminal before 8:00 a.m. to catch BART's 8:10 a.m. train to San Francisco."
"I see."
 Mahmoud knew damn well Javid didn't see. He was too rattled. He'd have to go over the plan countless times until Javid could perform like a robot.
"As I emphasized, timing is key to a successful mission. You are that key to the timing of the detonation." He paused, making sure he had Javid's complete attention. "Here are my final instructions. Don't fail to trigger the detonator five minutes after departing the last Oakland station toward San Francisco. That would be West Oakland. The station's name is posted clearly on the platform and also announced by the conductor, so there's no confusion. Got it? West Oakland."
Javid nodded, still nervous at the reality that the jihad was less than thirty hours away. But he was no longer woozy. There was no going back. He was in this plot up to his neck.
"Five minutes after leaving the West Oakland station," Mahmoud continued, "the train will be well into the transit tube beneath the Bay and packed with commuters. Trigger the detonator by pressing the switch's red button at that time. You will be in the deep water in the middle of San Francisco Bay parallel to the Bay Bridge. The train will be demolished, and the transit tube exploded, immediately flooding end to end. No one will survive. Shortly after the explosion, the second phase of our attack on San Francisco will commence. We will strike fear into the infidels' hearts with a two pronged attack that will paralyze the entire Bay area."
"Any questions so far?" Mahmoud asked.
Javid remained speechless, drained of all emotion, stunned to learn the details of the terrifying plan. He seriously questioned what he had gotten himself into. He pushed away heinous images of the cruelty and death that he would be causing.
"We will synchronize watches Monday morning. Again, timing is key to the operation's success, Javid. Do you understand?"
"Yes, sir," Javid answered in a feeble voice. "I think so."
"Let me go through it all again…" Mahmoud repeated the detailed instructions and then paused. "Any questions, Javid?"
"No."
"Then please demonstrate to me the three components of the IED, how they each work, and the timing of our scheme. Repeat my instructions for the detonation plan verbatim. I intend to go over each detail until I'm certain you have mastered the vest's technology, completely understand our plan's details, and have memorized everything."
Javid nodded. There was no going back now. He had committed. If he balked, he was certain this man would kill him. The colonel had the eyes of a cold-blooded killer.
Mahmoud thought again how he must set the vest's IED timer as a backup precaution in case Javid choked up with fear at the last minute. He wouldn't know. By Mahmoud's calculations, the BART train usually ran on time and should be in the middle of the Bay by 8:30 a.m. Whether Javid triggered the detonator or the timer set it off, it wouldn't matter. The result would be the same. The Semtex-B1 device would blow the train to smithereens and destroy the transit tube, killing everyone.
Mahmoud stroked his beard, gauging the chances for success. They were good. Javid was just a journeyman courier, not a true jihadist, Mahmoud thought with disdain. But he was someone expendable to get the bomb to the desired destination. That was all that mattered.
He smiled his signature evil smile, relishing his malicious plot, anticipating its outcome. This would be his shining moment on the world stage. He would get his promotion, his star as a general in the Revolutionary Guard. He would become a national hero in Iran and maybe even receive a commendation from the Ayatollah. Muhammad would be proud of him.