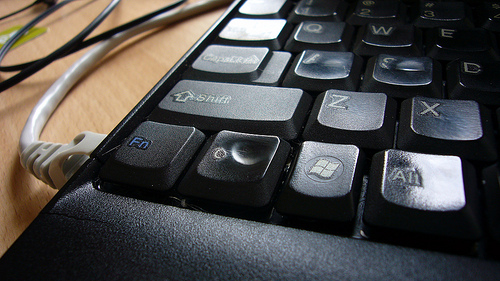 The central theme in my five published novels is terrorism. The series features the counterterrorism (CT) efforts of my protagonist, Biff Roberts, a veteran CIA operative now directing Langley's CT Division. Biff plays hardball meeting the challenges, realizing the world is changing and we face more threats than ever, forcing us to make hard choices between civil liberties and security.
Biff Roberts advocates a proactive approach to terrorism that encroaches on privacy that may make libertarians cringe and the easily offended uncomfortable. The job's never easy, but he makes the hard choices- security trumping civil liberties. In his worldview, our free, democratic society makes us vulnerable to unscrupulous enemies, particularly radical Islamic jihadists, foreign and homegrown. He proposes more aggressive surveillance, profiling, data mining, and taking the fight to them abroad to preempt their nefarious adventures on the homeland.
The CIA manages foreign threats, the FBI domestic. Since the 9/11 report, their databases correlate the the security effort. Nevertheless "Red Flags" still fall through the cracks. Granted no amount of surveillance or vigilance can detect every warning sign or prevent every attack, but it is clear that improved intelligence gathering, analysis, and implementation of critical, actionable information is necessary to detect and disrupt threats before a tragic event happens. National security is our government's primary responsibility.
Recent examples document the necessity of rethinking of our priorities and reordering our tactics and strategies in order to step up our game against a vicious global adversary. They are not going away. Do we want to face daily threats like Israel?
If someone pledges allegiance to Abu Bakr al- Baghdadi on Facebook, travels to the Syrian-Turkish border, returns home and neighbors and family notice radical personality changes, something's up. Then he buys pressure cookers and IED paraphernalia on Amazon, experiments in his New Jersey backyard and sets off for NYC,  pays the toll at the Holland Tunnel en route to set his terror plot in motion. That's a lot of warning signs. Perhaps red flags were missed at several junctures in Ahmad Khan Rahami's recent terror case?
Similar intelligence and communication lapses occurred with the Tsarnaev brothers in the Boston Marathon bombings, and Omar Mateen, the Orlando nightclub massacre jihadist. Mateen was removed from the terrorist watch list, the Boston brothers were on it. What happened to the gatekeepers? The warning signs were there.
The San Bernardino killers weren't in the terror database, despite internet correspondence regarding jihad and martyrdom and travel to Pakistan and Saudi Arabia. Again, more red flags. Why?
Restrictive agency policies complicated by political correctness and fear of profiling hampered investigative followup and coordination. Missteps occur when the background noise of racism is always there. Currently, the vast majority of terrorism is committed by Muslims radicalized by Islamic teachings. Radical Islamic terrorism goes back to the 7th century, it's not a recent phenomena. The latest generation of terrorists, however, uses modern technology. ISIS is not the junior varisty team, it's Al Qaida on steroids.
To find the terror signal amid the static, our CT operations need better technology tools and the authority to use them without cumbersome restrictions or political interference. ISIS has has mastered the internet, social media, and perfected  the "dark web" for propaganda, training, and recruiting. Global security agencies must monitor and intercept their messages to thwart future attacks.
After the Snowden disclosures of NSA secrets, Congress and the President overreacted passing the USA Freedom Act which limited several surveillance programs essential for our proactive protection. Concerns regarding political correctness and profiling overrode recommendations for expanding interrogation and surveillance, action. So legislation passed that was just the opposite of what is required to prevent future terror attacks.
There is a strong argument that jihadists, foreign or homegrown, should be treated as enemy combatants so they can be intensively questioned regarding networks, sources and methods. After being read his Miranda rights Rahami lawyered up and clammed up, no useful information obtained. That's a problem that needs to be addressed.
NSA algorithms on supercomputers rival artificial intelligence. Spy programs like Echelon need to be fine turned to collect jihadist communications for analysis by these sophisticated computers. Preemptive measures to prevent jihadist plots are difficult work and involve targeting demographic profiles. If that profile is overwhelmingly Muslim, then the PC police go bonkers despite the factual data. There is no argument that the vast majority of Muslims are NOT terrorists, but the vast majority of terrorists are Muslim. It defies logic not to target the suspicion of a terror plot among this group at home or abroad. Aberrant behavior must be reported by citizens and closed watched by security agencies.
Washington DC's latest buzzword for homegrown radical Islamic jihadists is "HVE," an acronym for "homegrown violent extremists." These jihadists are difficult to identify as they move about our free society often as naturalized citizens below the radar, a stealth factor making them very dangerous. The first place to look is the internet, a prodigious task.
To put that in perspective, about 2.5 quintillion bytes of data are generated each day. That would involve massive surveillance and collection of metadata – digital traces from social media, call logs, smart phones, and consumer purchases. This data mining would then be run through supercomputer algorithms looking for key words, phrases, trends, demographic profiles, etc.  for analysis. This, however, would be an invasion of privacy. So we are faced with a very hard choice- privacy rights vs security.
Biff Roberts has made his hard choices, don't get in his way.